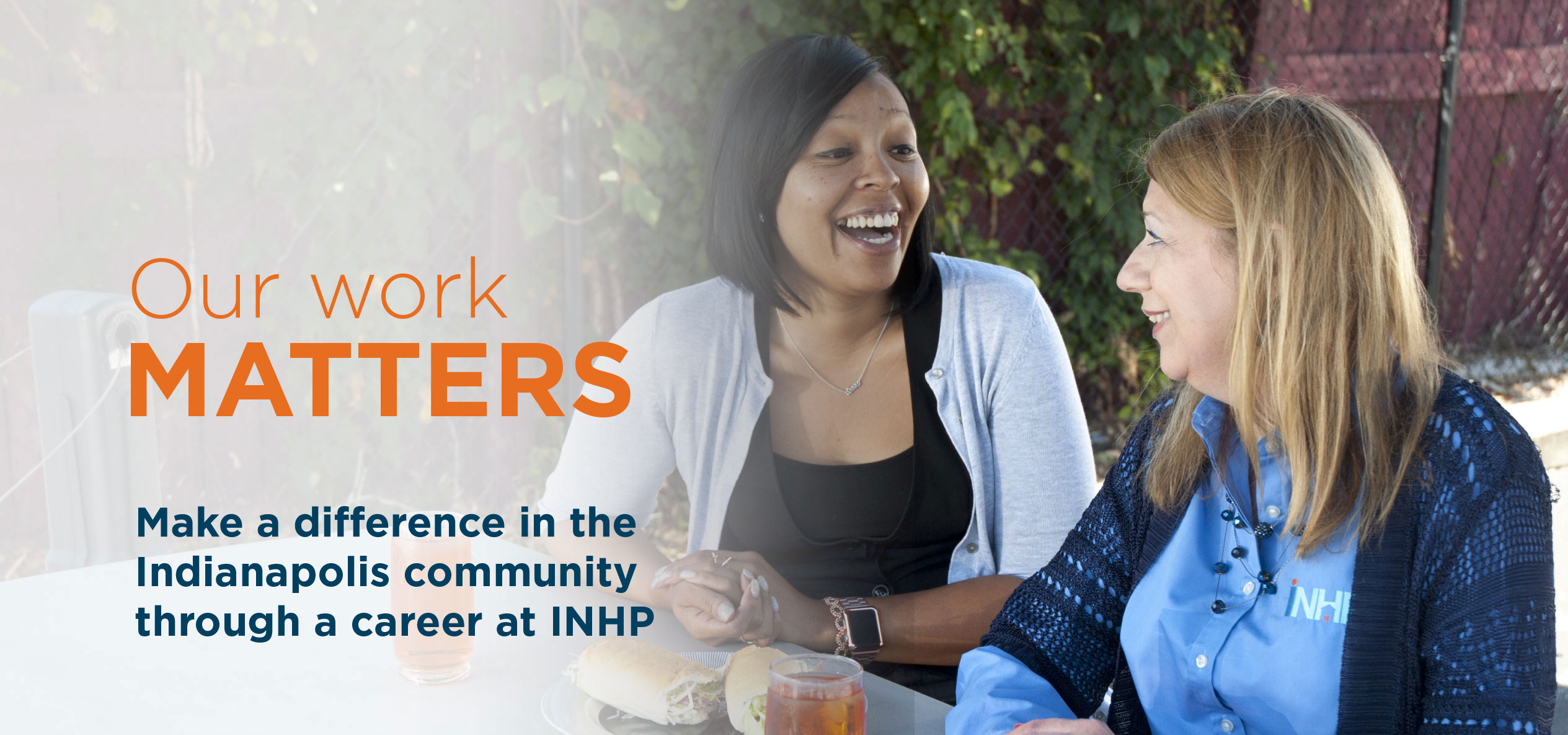 INHP offers a comprehensive benefits package which includes (but is not limited to) the following:
Insurance options including medical, dental and vision plans
Company-paid life insurance benefits
Company-paid short-term and long-term disability insurance
Health care and dependent care flexible spending accounts or a Health Savings Account
INHP offers a comprehensive package which includes (but is not limited to) the following:
Competitive base salary
Opportunity to participate in 403(b) retirement program with company contributed percentage
Benefit election options to meet your individual needs
INHP offers a comprehensive benefits package which includes (but is not limited to) the following:
Company-paid life insurance benefits
Paid time off (including vacation and sick time), paid holidays and paid winter break
Employee and wellness committee sponsored activities
Access to Employee Assistance Program (EAP)
Current job opportunities
Mortgage loan originator — This position promotes INHP homeownership programs and services to clients, external referral sources and at community events/meetings, thereby generating leads to meet closing goals for home purchase first mortgages, home repair second mortgages, down payment assistance and homeowner preparation services. The incumbent is responsible for spending a minimum of 20 percent of his/her time outside of the office conducting lead generating, client service activities and establishing and expanding third party referral sources. The incumbent will analyze the best loan programs for the client needs, to determine eligibility and creditworthiness and prepare required documents. For those clients that are not currently eligible for available programs, the incumbent will attempt to refer client/s to other INHP programs and services developed to assist client in overcoming those obstacles in our client services and advising areas.
The incumbent will need a minimum of three years of experience in mortgage sales and loan origination. He/she will also need a verifiable history of minimum closed loan volume (refinance vs. purchase business). Additionally, the qualified incumbent must be registered with the National Mortgage Licensing System and licensed with the Indiana Department of Financial Institutions as a Mortgage Loan Originator. If the incumbent is not licensed, he/she must be able to obtain the licensing within 90 days of being hired. A bachelor's degree is preferred.
To apply, click here.
INHP is an equal opportunity employer: disability/veteran.